Protecting Groundwater and the Environment
Sensoil Innovations Ltd. is an innovative company developing and implementing smart soil sensing technologies and solutions, for the protection of groundwater and the environment.
Founded in 2013 to commercialize sub-surface technologies developed at the Ben-Gurion University of the Negev Israel, Sensoil's patented Vadose-zone Monitoring™ (VMS) technology is based on over 15 years of research led by co-founder, Prof. Ofer Dahan. Sensoil's real-time monitoring technology is a crucial "early-warning" tool, recommended by government organizations and regulatory agencies. Unsaturated zone monitoring networks and systems have been installed and applied in over 150 sites, on every continent including in the EU, USA, China, Australia and Africa. Customers around the globe including governments, regulatory agencies, municipalities, industrial and engineering companies, academia and research institutions, rely upon Sensoil's robust technology, data and analysis services. 
Sensoil is proud to have been awarded The Seal of Excellence. This is a quality label awarded to project proposals submitted to Horizon 2020, the EU's research and innovation funding programme.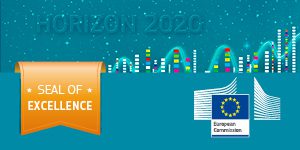 Sensoil is a SCENARIOS consortium partner, selected to design, produce and install our Vadose zone Monitoring Systems.
SCENARIOS is a 4-year H2020 Research and Innovation project (RIA) involving 19 partners from 10 European countries and Israel. The goal is to close the knowledge gap and achieve breakthrough TRL advances in the toxicology, detection and remediation of probably the most objectionable and widespread class of contaminants – PFAS, to assist EC and EU countries in decision-making on these substances for environmental safety and human health.
The SCENARIOS consortium project partners have been chosen to form a well-balanced and complementary set of research organisations (RTO's) and innovation focused SMEs to enable breakthroughs to the system and its key technologies.